On the Fonts and Sizes page of the Personal Settings you can set font and size of the text in Translation Office 3000 V8 tables.
To open Fonts and Sizes page click menu Settings > Personal and click Fonts and Sizes in the left part of the window.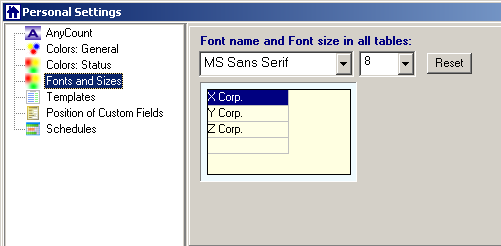 Select the font type and size from the corresponding drop-down lists.
Reset buttons sets the default value of font and size: MS Sans Serif, 8pt.