To register your AnyLexic Version 2.0 Server:
1. Open your License Key file, which you received in an attachment to the e-mail "Your AnyLexic Version 2.0 Server license key".
2. Select the key sequence including ---START KEY--- and ---END KEY--- messages, and copy it to clipboard.
For example, right-click the selection and choose Copy in the context menu.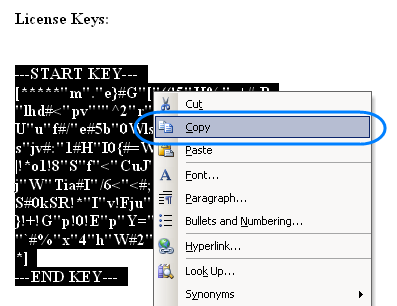 3. Run AnyLexic Version 2.0 Server Administrator and open registration window by clicking menu Help > Register.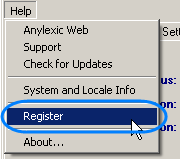 Note: You will also be prompted to register during the evaluation period each time you run and close AnyLexic. Click Register in the reminder dialog window to open registration window.

4. Paste your license key into the field and click Unlock button.