To create a new entry in a dictionary:
1. Click Entries > New menu. Alternatively, new entry can be created by clicking New Entry button on Entries tab.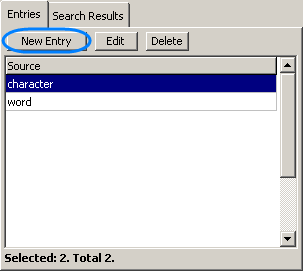 2. In the New Entry window, select the Dictionary in which the new entry will be created with the help of Dictionary drop-down list. Then specify Source term, Target translation(s) and Note(s) if necessary. Click OK button to proceed.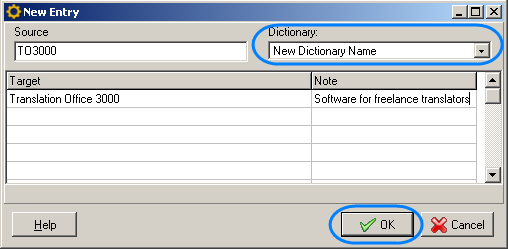 Note: It is possible to set several Targets for one Source.

Note: If you do not see newly entered terms in Source Entry view, please make sure that on the Dictionaries tab the check box for the new entry dictionary is selected.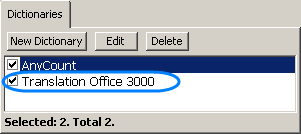 See also: