To edit an entry:
1. Select the Entry you want to be edited on the Entries tab (Source Entry view area).

2. Click menu Entries > Edit. Alternatively click Edit button on the Entries tab.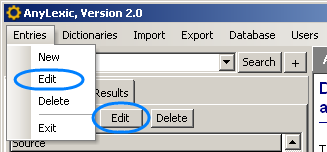 3. In the Edit Entry window, change Source term, Target translation or Note if necessary. Then click OK button to proceed.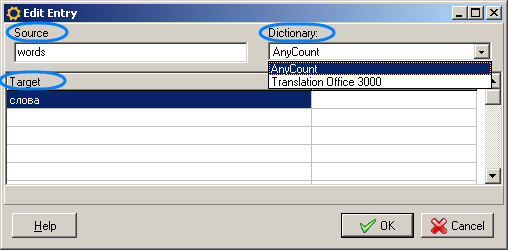 See also: