Importing from .CSV dictionary file:
To import a Dictionary from a .CSV file, click menu Import > .CSV.
1. In the Select dictionary for importing window select dictionary for importing in the drop-down list. All entries will be imported in the dictionary which you select in this window.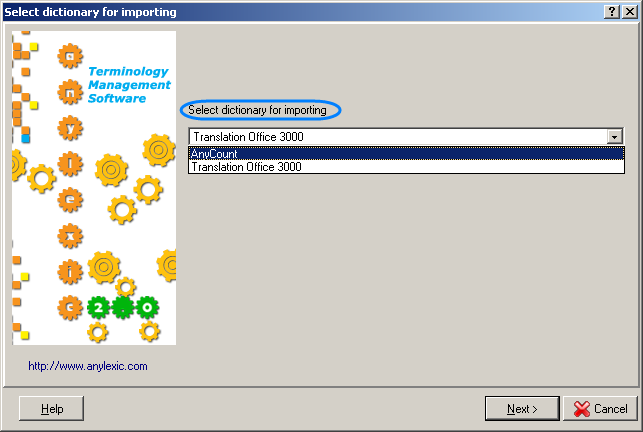 2. In the Select file for importing window, browse for source .CSV file (the file from which you wish to import terminology data) by clicking folder button.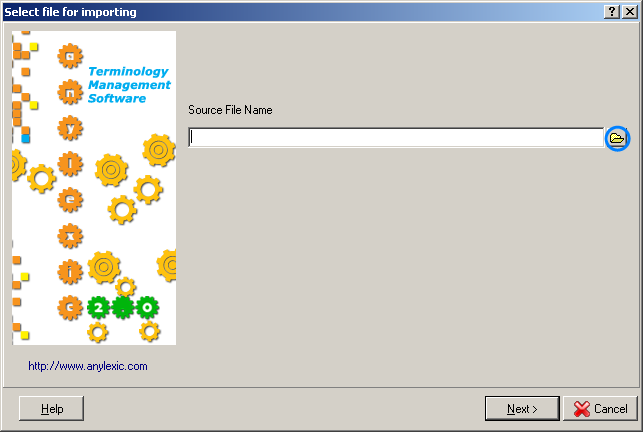 3. Locate source .CSV File to be imported, and click Open button. Click Next button to proceed.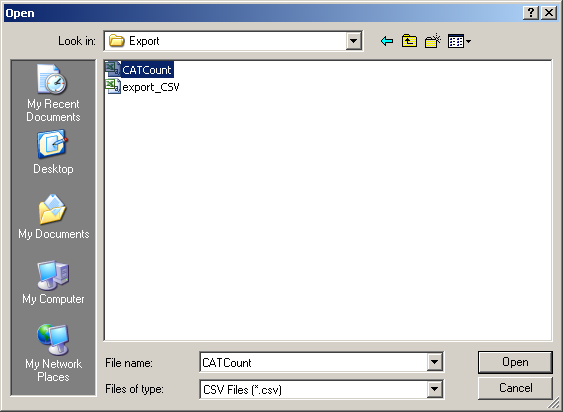 4. In the Importing from .CSV file window you can view the contents of source .CSV file and assign Source, Target and Note fields of AnyLexic database to certain columns in source .CSV file.
·

You can set

Delimiter

and

Text Qualifier

so that

AnyLexic

properly reads your

source .CSV file

.
·

If your file contains headers, set

Skip: 1 row(s)

to skip the columns headers and

Select Sheet

for importing into dictionary.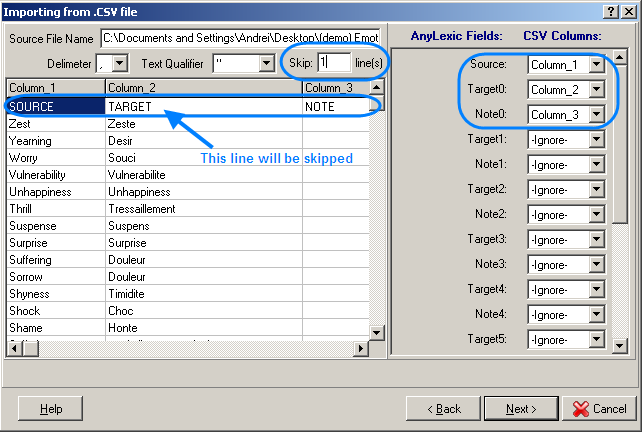 5. On the right panel of the Importing from .CSV file window specify the Source and Target, Note if necessary.

Note: You can specify several Targets and Notes for one Source. To do so, assign appropriate .CSV columns to Target0, Target1,... and Note0, Note1,... .The Note fields are optional.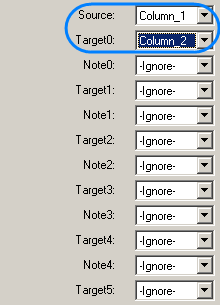 6. Click Next button to proceed with the importing.
7. On the Summary tab of Results of import operation window a brief summary of the import procedure is displayed.
New entries – number of created entries.
New targets in existing entries – number of created targets for existing entries. New targets are created when there is a difference between targets or notes for one source which is similar in importing dictionary and in the existing one.
Skipped – number of skipped entries.
Detailed information about entries is displayed on Entries tab.